Founded in 1946, the Japanese brand Pentel has been producing some of the world's favourite writing instruments for more than half a century. Since this year OK Office is the official Pentel distributor for Bulgaria. We distribute the brand's wide range of products from our main warehouses in Varna, Plovdiv and Sofia to customers across the country. The assortment ranges from classic and modern writing tools to markers and hobby art materials.
When it comes to quality, we are convinced that the brand's products are of the highest quality. That's why we stand by Pentel's promise:
"In the event of damage due to defective materials and workmanship, Pentel will repair or replace any product without hesitation - even after its legal warranty period has expired"
ENVIRONMENT AND SUSTAINABILITY
The balance between environmental production and economic efficiency is a major challenge for any business and is more important than ever because the rational use of natural resources is a global issue and affects everyone.
By using products from the Pentel RECYCOLOGY range, you too can underline your commitment to environmental protection. You will recognise them by the small, green leaf printed on the product itself. Pentel develops and manufactures eco-friendly writing instruments and thus contributes to a clean environment. Every Pentel RECYCOLOGY product is made from at least 50% recycled material and offers consistently high quality, durability and reliability.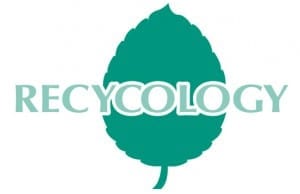 PENTEL WORLDWIDE
Pentel is represented in Europe with currently 6 branches. Pentel GmbH, headquartered in Hamburg, serves the German and Austrian markets and is the distribution centre for European trading partners. Pentel has 21 offices worldwide and exports to more than 120 countries.
70 years of experience in more than 10 production centers worldwide combined with a worldwide network of dealers gives you the security of a global brand.
You can view all of the brand's products here: https://okoffice.bg/en/page/11/welcome-to-the-world-of-pentel