We are happy to share that we are now the official distributor of the Japanese brand PLUS for Bulgaria. The company has more than 60 years of experience in the production of office materials and is no accident the market leader in Japan and Asia. Their products are characterized by innovative design, technological solutions and comfort in use. At OK Office you will find scissors, correctors and folders of the Plus brand, and we plan to increase the range of products in the future.
The main mission of PLUS is that their products help people in all aspects by making life at work, at school or at home a little more convenient. This is also the main aspiration for every new product development of the company. PLUS manufacturers rely on 3 main principles: uncompromising quality, innovative design and comfort.
Let's see how they practically apply them in their products.
Scissors

The various models of PLUS scissors guarantee a clean and trouble-free cut. Thanks to the unique shape and rounded blades, the scissors provide additional safety in use.
For example, the Plus Premium Titanium scissors have 3D blades shaped in such a way that the contact surface between the blades is minimized. This means no sticky materials stick to the blade when in use.
The titanium coating of the scissors provides extra durability and high resistance. Scissors stay sharp after over 500,000 uses!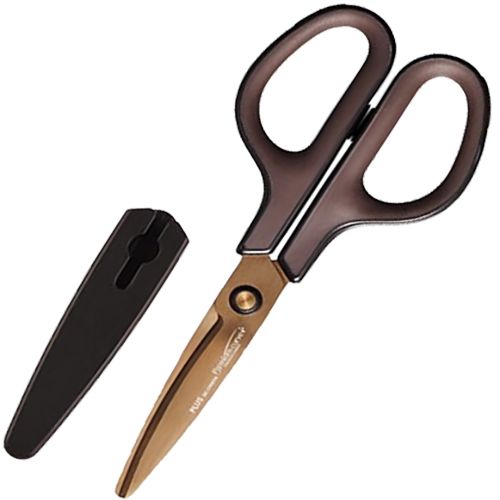 Proofreaders

PLUS tape correctors are the perfect companion in everyday life. Thanks to their ergonomic shape and size, they are the perfect accessory for every vanity and desk.
With care for the environment
PLUS correctors are refillable, and the refill can be taken out and put in extremely easily, with just one movement. Of course, like any refillable product, this reduces plastic waste and helps the environment.
Folders

The unique folders of the Zero Max series expand with the documents. The adjustable spine adapts to the width of the document and can be stretched up to 10 cm or 800 sheets. This flexibility saves a lot of space in the office and home, as well as costs. This is because you need fewer folders that can hold more volume than the same number of standard backup folders.
The cover is made from 95% recycled paper and the clasp from 80% recycled polypropylene. It can be easily removed with a coin to be recycled.

You can view all the brand's products here. If you have questions or need expert help, write to us in the chat on the site.