Recently, perhaps the most frequent inquiry we receive online is to give a recommendation for a suitable printer for the home. Understandably, the need for a home office printer has increased in the last year and a half as more of us work or study from home. Maybe you need to print school materials for your child or work-related documents. Or you're tired of constantly going to the neighborhood copy center to print out random forms. Whatever the reason, if you find yourself in need of a printer, it's not difficult to get one.
Printers haven't changed much in the past few years; they just got more efficient and cheaper. Still, the choice varies between laser and inkjet printers, color or monochrome, and print-only or multi-function printers.
In this article, we'll take a look at the different types of printing devices and some of the features you might want them to have. We'll talk about the differences between inkjet and laser printers, multifunction and regular, and how to even decide what to buy. In addition, we will recommend several home printers from each category.
Let's start.
Inkjet vs Laser
Let's do a quick refresher on the difference between inkjet and laser printers.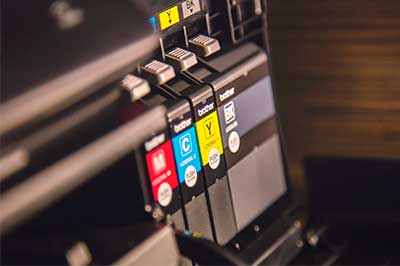 Inkjet printers
Inkjet printers spray tiny droplets of liquid ink onto a sheet of paper. There are several types of ink distribution systems, but most use individual ink cartridges. Each is equipped with a print head that separates the ink into almost microscopic droplets. Colors are created by combining different colored inks.
The number of ink cartridges that a color inkjet printer uses varies. The cheapest printers usually use only two cartridges - one with black ink and one that contains cyan, magenta and yellow ink. Most inkjet printers contain four separate cartridges - cyan, magenta, yellow and black ink.
Although these types of printers are more affordable, they sometimes come out more expensive due to the cost of consumables. And since most color inkjets won't start at all if one of the cartridges is out of ink (for example, you can't just print in black if the cyan cartridge runs out), you'll need to replace all the cartridges.
On the other hand, they have an extremely low power consumption, around 10-15W when printing, which makes them suitable for using an emergency power supply (UPS). For comparison, when printing on a laser device, the consumption can reach up to 500W.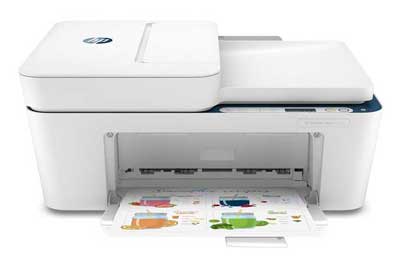 We recomend HP DJ Plus 4130 7FS77B All-in-One
An extremely budget option for a color MFP from HP. You can print, scan and copy with it.
It has an automatic document feeder (ADF) for up to 35 pages.
Wi-Fi connectivity and the ability to print directly from your smartphone with the HP Smart app.
There are also devices known as Ink Tank with an ink loading system. These types of devices offer a lower cost per page than those using traditional toner cartridges. Brands such as Brother (Inkbenefit series), HP (SmartTank series) and Epson (Ecotank series) offer ones that would be suitable if you plan to print in color in large volumes.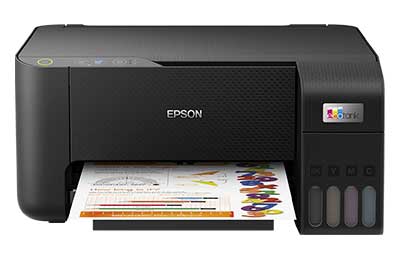 We recomend Epson L3210 Inkjet All-in-One
It is from the new generation of printers without cartridges. A 3-in-1 device with an LCD screen that is easy to use, compact and has Wi-Fi and Wi-Fi Direct connectivity. With included ink equivalent to up to 82 cartridges. Printing at an ultra-low price - up to 8,100 black-and-white and 6,500 color pages.
Laser
These devices use lasers to create static electricity on a movable drum inside the printer. Static electricity attracts toner (powdered ink) which melts onto the paper.
While original toner cartridges cost more than ink cartridges, they last much longer than liquid inks; as a result, your cost per page will be lower. Although in most cases laser printers cost more initially than inkjet printers, they can save you money in the long run.
Another advantage of lasers over inkjets is that they are faster (especially than low-end inkjets, which print very slowly).
Color laser printers are now more affordable than ever before. However, they are more expensive and unless they are professional, the color will not be as good as a similarly priced color inkjet printer.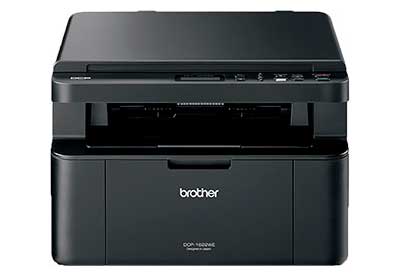 Brother DCP-1622WE monochrome laser printer All-in-One
Suitable for the small or home office where quality printing is required at an affordable price. Using this type of solution allows you to keep your printing costs low.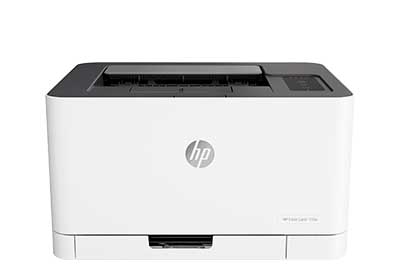 A small and compact laser printer at an affordable price. Print speed up to 18 pages/min. The perfect fit for any workspace.
And yet which one to choose?
There are several other factors to consider before purchasing a new printer. Here are a few questions that will help you make an easier decision.
What will you use it for?
One way to decide whether to buy a laser or inkjet printer is to have a clear idea of ​​what you will be using it for. If color is not your priority, then we recommend a laser printer as a faster and more cost-effective option. But if you plan to print some other photo, then it is better to choose an inkjet. It is worth reminding here that whatever device you choose, quality printing is guaranteed only when using original consumables.
Multifunction Printers (MFPs)
If you will have to work from home in the future, you can invest in a multifunction printer. These devices not only print, but also allow you to scan and copy. If you're doing a lot of copying or scanning, we'd recommend looking for an MFP with an automatic document feeder (commonly called an ADF). This function allows you to stack a certain number of sheets, and the machine will automatically pull and copy them one by one.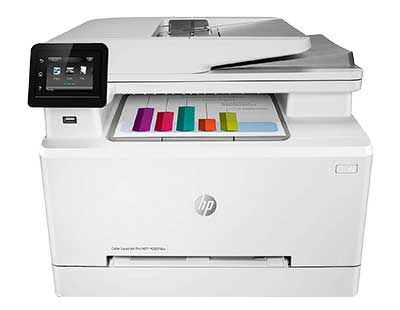 We recomend HP CLJ PRO MFP M283FDW color laser printer
A compact laser multifunction color printer that delivers exceptional quality page after page. Print speed up to 22 pages per minute. It has a sheet feeder (ADF) with a capacity of 50 pages. You can print and scan from your phone with the HP Smart app.
Wireless connection
Before you buy your chosen model, make sure it's compatible with any computer or mobile device you plan to use with it.
Duplex
Duplex is the ability to print on both sides. A very useful feature, especially if you print in large quantities and want to save on paper costs.
Display
For easy management and settings, we recommend choosing a printer with a display. The most budget options often only have a few buttons, making setting up the printer slow and difficult.
Cost per page
Without a doubt, the biggest printer expense isn't the printer itself or even the paper—it's the ink. There is a way to figure out how much a printer will cost you in the long run by calculating the cost per printed page. To do this, divide the cost of the toner cartridge by the number of pages it is designed for.
Photo printers
Unless you plan to fill at least a few photo albums, you probably don't need a photo printer. Most mid-range color printers will do a perfectly adequate job if you use good photo paper.