Pentel ANTIBACTERIAL+ ballpoint pen- takes care, writes clean
for good hand hygiene and soft and smooth writing.
The Pentel Antibacterial+ ballpoint pen is manufactured from an antibacterial plastic.
Both the pen barrel and cap of the Antibacterial+ contain silver ions with antibacterial, biocidal properties, which prevent bacteria spreading across the surface of the pen. This keeps bacterial counts as low as possible.
This helps to significantly reduce contamination and the associated risk of infection when the pen is used and potentially shared with others. This makes the pen perfect for public-facing applications.
The Pentel Antibacterial+ will be a welcome problem-solver in situations where you previously needed to ensure the regular disinfection of your writing implements. This antibacterial effect is permanent and lasts as long as the pen itself lasts.
The product confirms to EU Regulations 528/2012 concerning the use of biocides on treated articles.
Effectiveness has been confirmed based on the IDO 22196 standard for testing antibacterial activity on plastics and other non-porous surfaces.
Pentel ANTIBACTERIAL+ pen helps to implement contemporary hygiene regulations in any organisation.


+ CROSS-INDUSTRIAL USE
The ballpoint pen "Pentel Antibacterial +" supports the implementation of hygienic concepts in many areas - most important and common in:

+ PENTEL QUALITY MADE IN FRANCE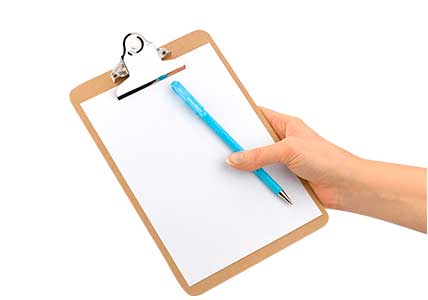 + CERTIFIED
The antibacterial effect was confirmed with certification according to ISO 22196 for the measurement of antibacterial activity on plastics.
The biocide used complies with the provisions of the Biocide Regulation 528/2012.
How it works....
The barrel and cap contain particles (silver ions) with antibacterial biocidal properties.

In moist conditions the silver ions localize the bacteria and prevent them from spreading.

When bacteria are deposited on the surface of the pen the antibacterial particles prevent their proliferation and the number of bacteria decreases considerably in a few hours.
Almost all bacteria are eliminated after 24.

The effect of silver ions on bacteria:

1) Cell membrane is de-stabilised
2) Cellular respiration is disturbed
3) Absorption of nutrients is prevented
4) Cell division is interrupted.
Pentel takes care
Pentel takes care of individual hygienic measures. With Antibacterial+ we provide you with a ballpoint with unique characteristics for safe daily use. For other purposes in your daily life, you can choose from lots of different products for writing, marking, drawing and painting.
Pentel writes clean
A clean and crisp line is essential for an outstanding writing experience. With a Pentel product you always receive a smooth feeling when writing on paper and a no-smudge-quality.
Made in EU
In public spaces in particular, awareness of current hygiene regulations is ever-present and many organisations are making every effort to ensure compliance.
With its light-blue, slimline barrel, the Antibacterial+ is an attractive addition to any pen holder, clipboard or reception desk.
The ballpoint pen featuring this new, antibacterial plastic barrel is available as a cap model with black, red, blue or green ink and a ball diameter of 0.7 mm. The tungsten carbide tip used in this pen ensures the pen is rugged enough to take plenty of use.
The refillable Antibacterial+ is made in France to Pentel's familiar high quality standards. Article No.: BK77AB. Refillable with: BKL77.